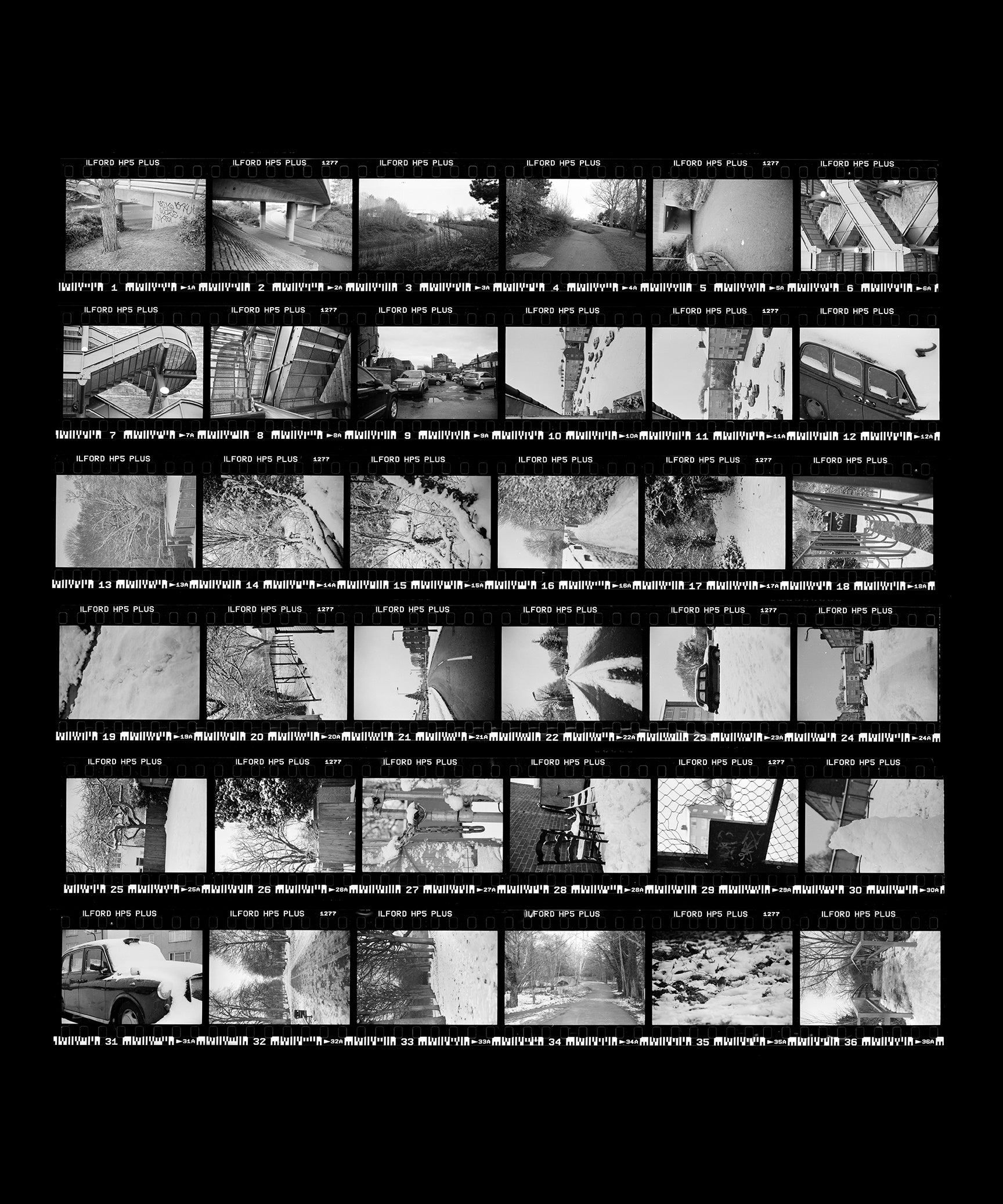 A digital scan of all the frames on an entire roll of 35mm or 120 film including full rebate / film borders / sprockets. Digital contact sheets can be added to any film process and scan order, or purchased independently using already developed negatives.
Place your order online and send us your film via post or drop it off at the lab in Manchester, we will then send you your scans via email and post your negatives back to you. To view our complete guide on how to send your film click here.
How To Send Your Film
Post it
Package your film securely, we recommend using a padded envelope to ensure your film reaches us safely. Don't forget to include your name and order number in your package. Find your nearest post office and post your film, we recommend you use a service that allows you to track your parcel.
Drop off
You can drop off and collect your film at our lab in Ancoats! Pop by the lab and ring our buzzer to give your film to a member of our team. You can either place your order in the lab or do it online before you visit.
We can currently only accept drop offs and collections during our opening hours, so please refer to these before visiting.
Pop in
If you fancy a chat or need some extra advice you can visit our lab to discuss your needs with the team.
We do recommend sending us a quick email or instagram message before hand to ensure we can fully accomodate your visit.
Scan Resolutions
Standard Resolution
3000 x 3600 pixels
Approximately 30.9mb / 3.8mb on disk
Printable up to 12 x 10 
High Resolution (JPEG)
16456 x 19747 pixels
Approximately 750mb+ / 72.9mb on disk
Printable A2+
High Resolution (TIFF)
16456 x 19747 pixels
Approximately 750mb+ / 750mb+ on disk
Printable A2+
Please note print sizes are approximate and estimated at native scanner output at 300dpi and without image interpolation.
Turnaround Times
Please note this is the turnaround time for scanning digital contact sheets, if we are processing your film this is in addition to our film processing turnarounds. Any shipping times are in addition to this.